MAKING OF THE 'NAMELESS' VIDEO
Many people have been asking how the 'Nameless' video was made.
It was shot in some woods near Lenwade in Norfolk. The land is owned by a friend of mine, Kathy, and I have visited many times to camp, canoe and explore the paraphernalia that rests there in strange old wooden shacks and barns. In that sense, we didn't have to 'dress' the scenes at all...it's all as you see it on the video.
The location itself suggested a lot of what we were to film. Its a place from another time and the paths that wind round the wood soon get you lost. The trees are old and the canopies seem to cocoon you and weave a magic spell.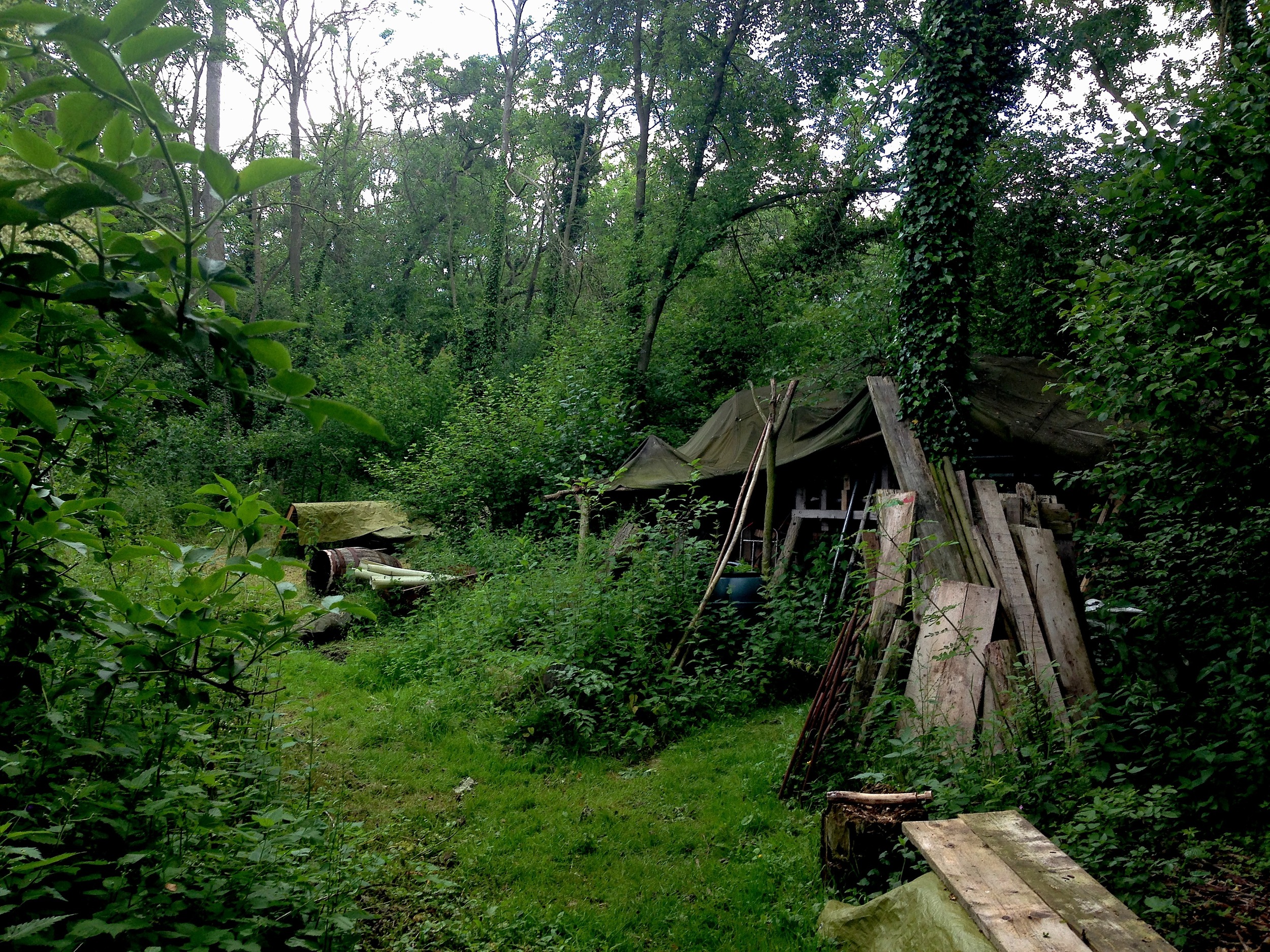 Initially there was going to be a male and female character in the film, with her perhaps portrayed as a ghostly figure, but in the end it felt like the pilgrimage was one I was to make on my own. The final scene was debated many times...what would this magic conjure up? A great gathering of silhouetted people in the woods? A strange animal figure? An unexplained light in the forest? We wanted something absolutely unexpected, ethereal and awe-inspiring.
The video was shot over the course of 24 hours - daytime running into nighttime. Armed with a shot list, demi-johns, piping, funnels, a camera running RAW, a huge hard drive, lights and battery back up, we descended to the woods about 3pm. There were only two of us - me and the Director - accompanied by the many animals (alive or stuffed!) that occupy the wood, some of which we were able to capture in the filming.
We shot the 'tree tapping' scenes first and the other daylight scenes. We made a fire, lit the great pole barn with lanterns and stayed until around 5am. It was full moon and the whole shoot was full of enchantment. We returned the week after to shoot the final scenes by dusklight and take measurements for the reveal.
Hours of post-production later the film was wrapped and premiered by Folk Radio UK. We sat down with Kathy to show her what had gone down in her woodland that magical evening...and how her cat Wendel was born for the camera.
My thanks to the Director Ghost Herder (currently laying low but more from him coming soon), Kathy and her son Arthur, Andrew W who helped with the creative process and all who lent props. Long live the beauty of those nameless woods...